Make A Commitment to Black Belt
You have been with our Academy for a while, now. You know the value of the program. It's time to make the commitment to earning your Black Belt.
Why is that commitment important? Earning a Black Belt is not easy. It takes hard work. Focus. Discipline. Goal setting. Overcoming obstacles and challenges.  The most successful people in life learn how to implement these skills.  It is that commitment that drives the student to power through the difficult challenges, learn these skills and achieve success.
What's Special About Being a Black Belt Champion?
First and foremost, you are with a group of elite students – students who have all made the long term commitment to earning their black belt. When everyone is training together towards a long term and challenging goal, there is power and energy in the group that helps everyone achieve. Students help each other through tough classes and challenges. Students work together to drive towards the goal of Black Belt.
A Group of Like-Minded Students is Nice. But What Else?
The Black Belt Champion Program is all about Leadership.  We drive our Black Belt Champions to become leaders on the mat.  
Leaders at school.  Leaders in the community.  We have a structured leadership program.  All Black Belt Champions meet with Master Theros monthly to build different leadership skills.  We also offer bonus leadership seminars that happen throughout the year that are exclusive to Black Belt Champions.
Stand Out from the Crowd

Black Belt Champions build resumes that stand out. They show they know how to set and accomplish long term goals.  Not only can they accomplish one long term goal, but they know how to reset goals and accomplish the next one. They are leaders in the community through our charity activities. They build individual leadership skills.  They might be part of the NWIMAA Demonstration Team. They can be helpers at our events.  They might be part of the elite TNT program.  All of these show depth.   Schools and scholarships are looking for these features in applicants.  Companies crave candidates with these qualities.
Wait. You Said TNT. What's That?
TNT stands for Teachers iN Training.  This is our advanced leadership group.  When you see our Black Belt Champions helping in class, they are all part of this TNT program.  Those students have advanced leadership meetings with our top instructors.  They get the opportunity to learn how to use those advanced leadership skills by working on the mat with our students.  You've seen our top youth instructors. Those are the the leaders in the Blue Tops.  Want to be like them? This is how it happens. Only Black Belt Champions can be invited into the TNT Program.
That All Sounds Great. What Else?
Right.  Good point.  We need some karate candy to get students interested in all this leadership jazz.  Here is what else you get with the program.
First – The Cool Black Uniform.  Only the Black Belt Champions can wear the cool black uniform.
Second – Bling. Black Belt Champions have the opportunity to earn patches they can put on their black uniforms to show off their hard work.
Third – Bonus Training.  Black Belt Champions get 15 minutes after every weekday class to work on the Weapon of the Month! We rotate through staff, sword, nun-chucks, breaking, short sticks, knife defense/falling skills.
Fourth – Extra Classes. Black Belt Champions can come to as many classes each day as they would like, as long as they have the rank requirement to attend the class.
Fifth – Free Stuff. Black Belt Champions get free quarterly seminars.  Plus they get to participate in all NWIMAA Cup events for free!
Sixth – Online Access.  As a Black Belt Champion, you will have access to attend classes online.  Plus you will gain access to our complete video training library.
This Sounds Excellent. What's Next?
There are two parts to the Black Belt Champion Program.
The first part is the Enrollment Package.  This package includes the black uniform, a complete weapons package, a weapons carry bag, exclusive Black Belt Champion t-shirt, a tumbler, picture frame, leadership materials, and keepsake box.
The second portion is updated tuition.  This tuition change allows the student to attend unlimited classes, online classes, and complete access to the online training curriculum.  You still must have the proper rank, though.  For example, you must be 1st gup (half red/half blue) to attend Friday night Black Belt Prep class.  You will also receive 4 weeks of vacation that you can use each year, if you choose.  Finally, we will freeze your tuition for a full six years!  That means your tuition will not change for that entire time!  Think of it as the NWIMAA anti-inflation tuition program.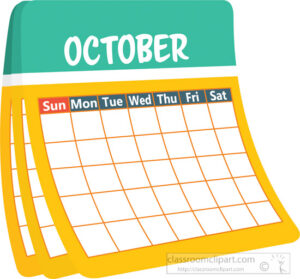 2023 Pricing
We are giving you the opportunity to lock in current 2023 pricing now. Pricing will change on October 2nd, 2023.  
The Enrollment Package will be available for $449.   The updated price will be $549.
You can lock in the current tuition of $69 per week.  The tuition will increase to $79 per week. 
Put together, you will save $3,220!
Ok! Ok! I'm in! Now What?
Congratulations! We're excited that you are ready to make your commitment to earning your Black Belt by becoming a Black Belt Champion at Northwest Indiana Martial Arts Academy.
Click the link below to claim all current 2023 Black Belt Champion pricing and save over $3,000. All we are asking is a $50 commitment that will be applied to your enrolment package
After we receive your completed enrollment, Master Theros or Ms. Tori will schedule a time to sit with you to review the next steps and plan your move into the Black Belt Champion program!
Congratulations!