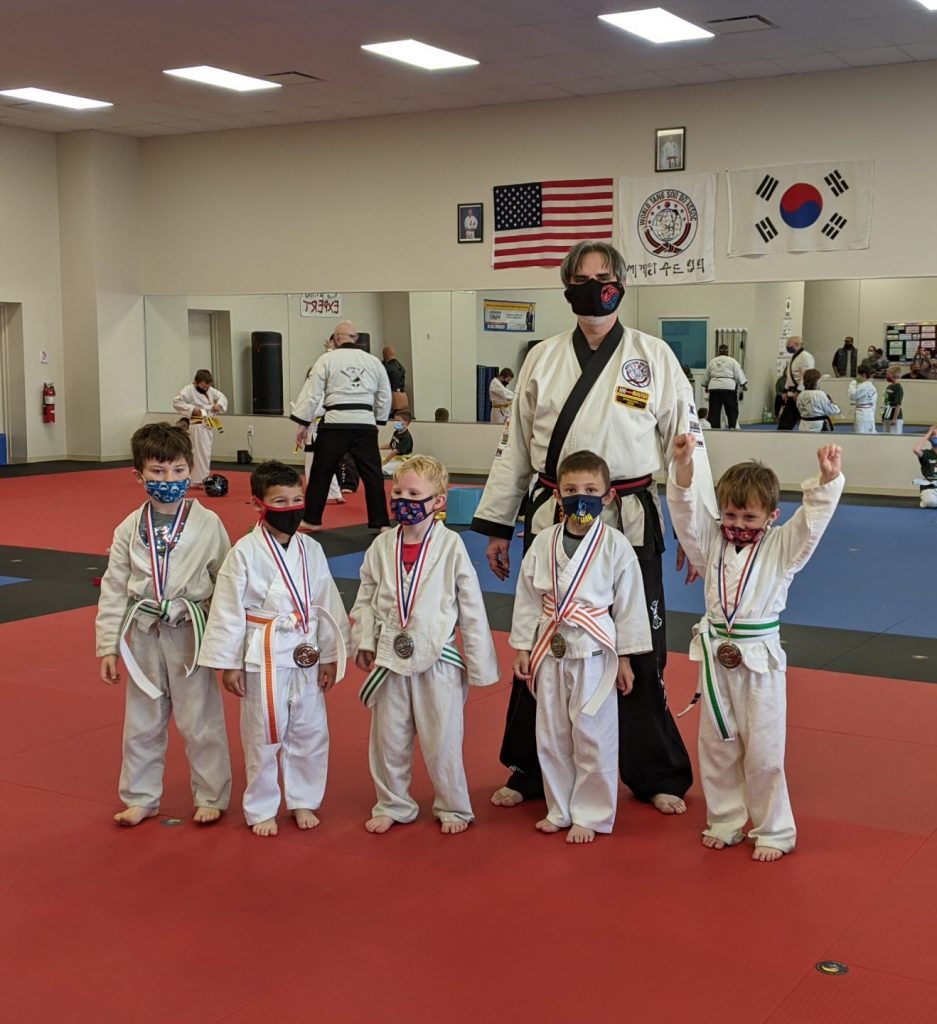 Kids Martial Arts (4-10 years old)
Children love learning at Northwest Indiana Martial Arts Academy in , . Our children martial arts programs are high-energy, fun and interactive.
Martial arts classes should go far beyond just kicking and punching.
Our classes focus on character development, physical fitness, and self-defense — with the primary goal of building a child's discipline, self-confidence, and self-esteem.
The training at our school emphasizes encouragement and positive correction, and we work hard to ensure all students are treated with dignity and shown respect.
When your child becomes a student at our school, they join a community that works together to support each other's personal goals and celebrate our successes.
If you are interested in trying out our children's martial arts program, get started with ten days of UNLIMITED CLASSES free. Just fill out the form below or give us a call at (219) 595-7365.