Thank you for your interest in Northwest Indiana Martial Arts Academy!
We are super excited to partner with our friends at FRA to provide this special opportunity!

Participate in professional Martial Arts Classes at Northwest Indiana Martial Arts Academy!
Overall Program Highlights
Each session is 8 weeks long
Class options 6 days each week
Belt graduation at the end of each session (with completion of required elements)
2 Exclusive FRA classes each week
10 student minimum
30 student maximum
Sessions run through the entire school year
$45/wk for 8 weeks (automatic payments Monday each week)
First uniform included
Two Exclusive FRA Martial Arts Programs
FRA students participating in this program will have two classes each week that are EXCLUSIVE to FRA.  The students will be split into two age groups: 4-7 years old and 8-12 years old.  These classes are conveniently scheduled at 3:15 PM, minimizing your down time after school.
NWIMAA offers many other class times during the week, and FRA students have access to those other class times as well!  You are welcome to attend class every day!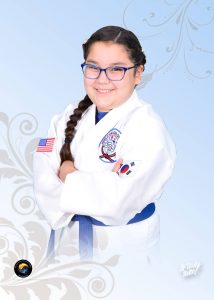 This 8 week program takes a student through our rotating curriculum to the next graduation cycle.  Students who attend regularly and meet our requirements will be eligible to earn their next belt at the Saturday graduation!  The graduations are a fun way for the student to show off to friends and family!
While each session is 8 weeks long, there will be sessions throughout the entire school year, with summer training options as well.
Each session will require a minimum of 10 students  in each age group for the exclusive FRA classes.  There is also a maximum of 30 students for each session.
Session 1: October 11 – December 3 with Graduation on December 4
Session 2: December 6 – February 11 with Graduation on February 12
Session 3: February 14 – April 15 with Graduation on April 16
Session 4: April 18 – June 10 with Graduation June 11
Register now to reserve your spot in our first session!