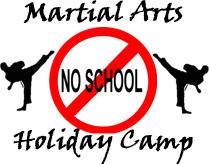 Pricing
1 Day
$59
2 Days
$99
3-5 Days
$159
Days must be consecutive.
*TASMA discount
Holiday Camps are available on most school holidays. The camps run from 9am to 4pm with drop-off as early as 7:30am and pick-up as late as 6:30pm.
Each day of Holiday Camp includes Nerf and dodgeball, playtime, quiet time to complete homework and/or coloring and reading, and 2 martial arts classes.
Dates
October 25-28, 2018 Fall Break
January 2-4, 2019 Winter Break
January 7, 2019 Winter Break
January 21, 2019 MLK Day
February 18, 2019 Presidents Day
March 25-29, 2019 Spring Break
April 19, 2019 Easter Break